Apartments For Purchase – Palm Greens Society in Dwarka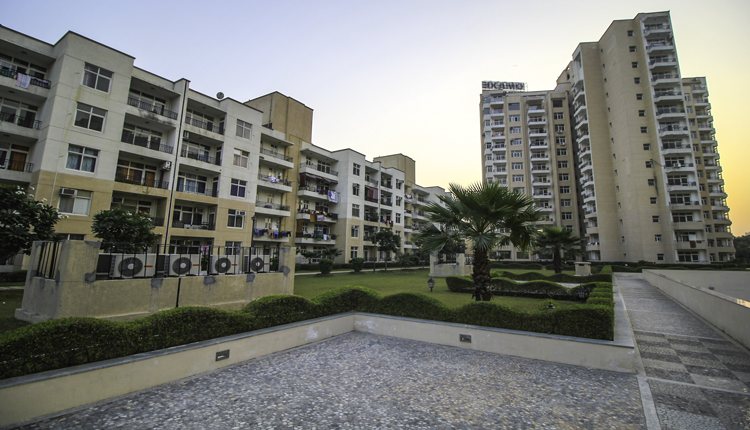 If you're looking for a magnificent three and four-bedroom apartment for purchase in Dwarka, look no further. you've arrived at the right location. In this article, we will talk about the Palm Greens society in Dwarka. As well, this property provides you with really attractive 3, 4 BHK apartments for purchase in a variety of budgets. In addition, Palm Greens society is described in depth below.
Note:- If you are planning to purchase 2, 3, or 4 Bedroom apartments, there are many other affordable homes societies inside the area, including Gold Croft Residence and Prem Milan Society.
Highlights
Complete power backup.
80% open space with a view of the surrounding greenery.
As much as, there is no maintenance fee for the first 5 years.
Rather, apartments for purchase at a reasonable price.
Why Purchase an Apartment in Palm Greens Society in Dwarka?
Everyone wonders why they should purchase a house in this society. So, in some points, your answer to this question is presented below.
Firstly, all of the apartments are specially created for people who want to fulfill their lifelong dream of buying their own house.
Secondly, in this society, there is complete power backup.
Water is also obtained here from both the municipal corporation and a borewell.
There are also a variety of lavish amenities offered here, such as a swimming pool, a clubhouse, and more.
About Palm Greens Society in Dwarka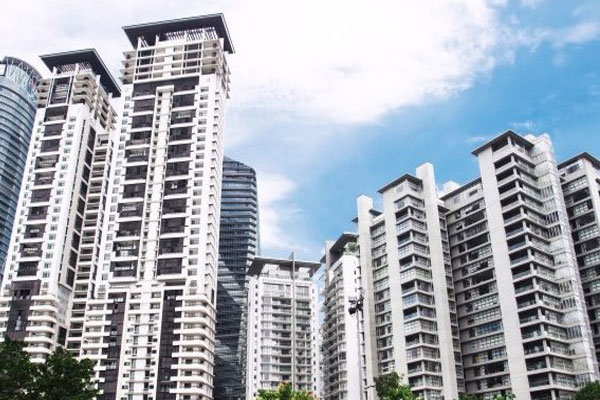 Palm Green society is a very well-designed project in Sector 7, Dwarka. In fact, it occupies a total of five acres of property. As much as, there are a number of 104 units in this venture. Also, it's a very well apartment that really is sure to impress, and every one of the apartments is ready for occupancy.
Flats are one of the different kinds of apartments available, each designed to provide full satisfaction. Most important thing is, the property units are spacious and range in size from 3 BHK to 4 BHK apartments for purchase (2000. 0 sq. Ft. – 2000. 0 sq. Ft.). As much as, the cost of this thoroughly designed project ranges from Rs. 2.10 crore to Rs. 2.18 crore.
This very well property features four towers, within each competitive edge. Furthermore, the project began on June 1, 2003, and the ownership date is August 1, 2009. However, the Palm Green society commencement license has not been issued. Furthermore, the occupancy certificate is not granted.
The well-known builder Cooperative Group Housing Society created this project (CGHS). Most important thing is, this society accepts bank home loans from a variety of banks in order to purchase an apartment, such as HDFC Bank, ICICI Bank, Axis Bank, SBI Home Loans, IDFC Bank, and furthermore.
You are aware of this? This Society offers many modern amenities, such as:
Amenities
Clubhouse and Dance studio
As much as, lift & other security services
Similarly, reserved/Visitor Parking
Water storage and Rainwater harvesting
Also, multipurpose and conference room
Moreover, indoor squash & canopy walk
Project Overview
| | |
| --- | --- |
| Status | Ready To Move |
| Possession By | April 2022 |
| Total Units | 104 |
| Total Towers | 4 |
| Project Type | Residential |
| Property Type | Flat/Apartments |
| Project Area | 5 Acre |
| Occupancy Certificate | No |
| Commencement Certificate | No |
| Full Address | Sector 7, Dwarka, New-Delhi |
| Pincode | 110075 |
Price List – Purchase Apartment in Palm Greens Society
| Type | Buildup Area | Price |
| --- | --- | --- |
| 3 BHK Apartments | 1083 sq. ft. | 1.10 crore |
| 4 BHK Apartments | 1243 sq. ft. | 2.18 crore |
About Location
Dwarka is a Delhi sub-city established by the Delhi Development Authority (DDA). However, Dwarka and Rohini are two of Delhi's planned residential projects. Rather, the DDA's low-rise apartment developments and various multi-story Cooperative Group Housing Society (CGHS) projects dominate the residential development here.
The proximity of Dwarka to Indira Gandhi International Airport and Gurgaon has aided its development. It has long been a popular location for middle-class purchasers due to its affordability, connectivity, and availability of high-quality social infrastructure. In addition, a new park called Bharat Vandana Park is being built in Dwarka Sector 20.
FAQs
The full address is Sector 7, Dwarka, New Delhi.
Flats and apartments are the available property.