Commercial Office Space for Rent in Tilak Nagar, Delhi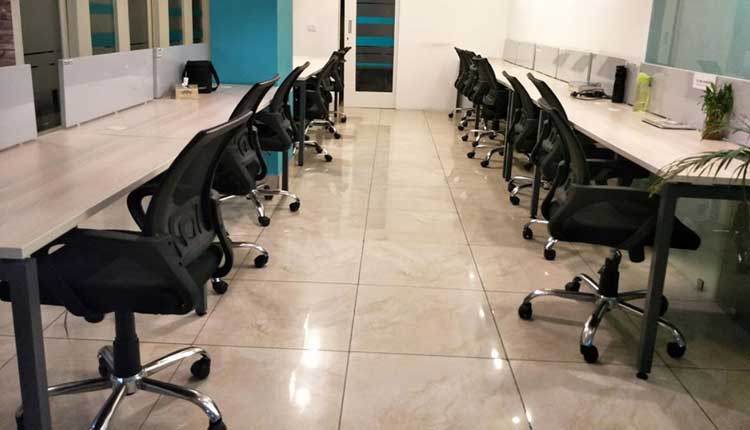 About Commercial Office Space
Ready to relocate into a new commercial office space location and turn your company concept become a reality?
A 1600 sq. ft. freehold office space with 2 washrooms (1 leader, 1 shared), 2 conference rooms, 1 cabin, 40 workstations, and a reception area is offered for sale in Ashok Nagar, Tilak Nagar, Delhi West.
Above all, everything in the workplace is of the highest possible quality. On the other hand, the property is close to several reputable hospitals and eateries. Walking Distance Tilak Nagar Metro Station to the Office.
The property is ideal for any type of business or office, including IT firms, service providers, pharmaceutical firms, co-working spaces, warehouses, graphic designers, and so on.
Highlights
Firstly, Water storage, a lift, and an excellent location
Secondly, Take advantage of the chance and make your aspirations a reality.
Moreover, It has a Meeting area, working place with such excellent facilities.
The approximate rent cost of the small commercial office space is 50k.
Address: – 28/6, second floor, double story, Ashok Nagar, Tilak Nagar, Delhi Pincode 110018.
For Rent Commercial office in Tilak Nagar, Delhi
As we know that Tilak Nagar, Delhi is one of the best places to live as well as to promote your new business due to their locality. Tilak Nagar is one of the most famous places for trends and the chock-a-block area.
Above all, if you have been looking to rent commercial office space at a good as well as an overcrowded area for a start-up market to cater to all your needs as a retailer, a buyer, and an investor, Tilak Nagar is your ideal destination.
Strategically located in the heart of Delhi, Tilak Nagar is the largest development area. Furthermore, this 22-story structure is projected to house 3.6 million square feet of space for retail and 1.25 lakhs.
Also Read – Janta hone in Dwarka Delhi, Celestial Height Apartments in Dwarka for Sale
Office Space Overview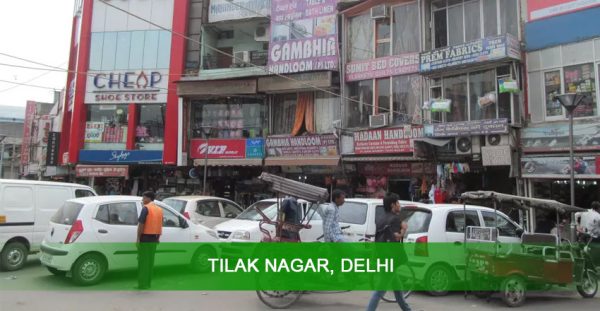 People have realized the need of investing in long-term commercial property as a result of the worldwide epidemic. As a result, individuals will gravitate toward real estate investment as a reliable source of income.
In addition, the decrease in property costs has boosted demand for large commercial and residential properties in the Delhi NCR area, as real estate owners and brokers are offering the most opulent real estate properties at highly appealing and rewarding prices.
Other Amenities:
Commercial Complex
Lavish Offices
Power Backup
Pollution Free Environment
Prime Location
Assured Returns @12% PA
Lease Rental @9% PA
Excellent Connectivity
Water Supply
Reception area
Conference room
Well Furnished
Central Air Conditioning
Oxygen Duct
UPS
Fire extinguisher
Fire sensors
Sprinklers
Fire hose
About Tilak Nagar
Tilak Nagar is one of Delhi's nicest housing areas, with residents from all walks of life flocking there. It is a residential neighborhood in West Delhi that is located in the suburbs.
Because of its position, the neighborhood is quite popular. Moreover, it is roughly 20 kilometers from the New Delhi Railway Station and 17 kilometers from the Indira Gandhi International Airport.
Social Infrastructure of Commercial Office Space
Localities such as Ashok Nagar, Fateh Nagar, Vishnu Garden, Ajay Enclave, Ganesh Nagar, Krishna Park, Shahpura, Sant Nagar, Choukhandi, Virender Nagar, Shiv Nagar, Chand Nagar, Janakpuri, and Mukherji Park surround Tilak Nagar in Delhi.
Moreover, Small Commercial Office Space is destined to become one of the most sought-after high-end street malls, with large boulevards to give good connectivity and a majestic façade to create spectacular aesthetics.
Above all, the project's appeal is enhanced by the proximity of many civic amenities like banks (HDFC Bank, ICICI Bank) and hospitals (Central Hospital, MCD Hospital, and Tyagi Hospital).
FAQs
Is it has a Washroom inside the Office?
Yes, it has a washroom inside the Office.
What was the approximate cost of the site for Rent?
The Commercial Office's approximate rent cost is 50k.
Does the property have all facilities?
Yes, the commercial Office has all the facilities.