Delhi to Mumbai – World's longest Expressway Upcoming in India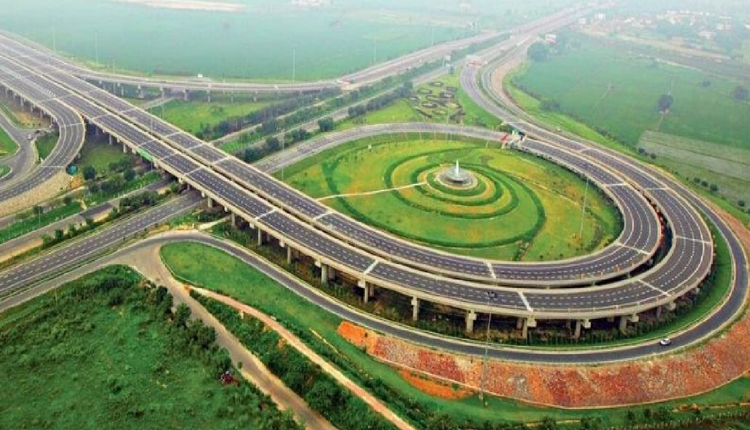 The 1380-kilometer eight-lane highway would cut travel time between Delhi-Mumbai I's take time 12 hours to reach Mumbai ( Dream City). It will cross through Delhi, Haryana, Rajasthan, Madhya Pradesh, Maharashtra, and Gujarat.
Nitin Gadkari, the Union Minister for Road Transport and Highways, wrap up a two-day evaluation of the progress on the 1380-kilometer eight-lane which is connected to the Delhi-Mumbai Expressway. Which would cut travel time between key cities from 24 hours under 12-12.5 hours.
Over two days, Nitin Gadkari traveled to Delhi, Haryana, Rajasthan, Madhya Pradesh, and Gujarat to inspect the project's development. The project is estimating to be complete in March 2023 for Rs 980 billion.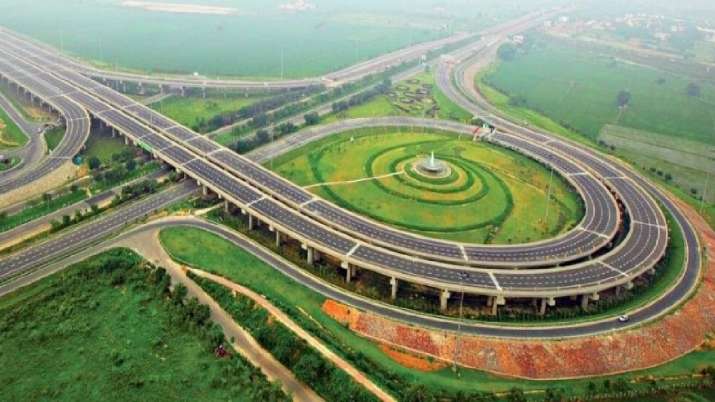 Dwarka Expressway Properties Rates
Due to Delhi-Mumbai highway Mumbai, Dwarka, and Dwarka Expressway, and area which is connected to Delhi-Mumbai Expressway. Properties rate gone top of the world Dwarka Expressway's recent price motion is a positive indication for buyers or end-users of how the Dwarka Expressway, Gurgaon housing market is heading. It is critical to comprehend such patterns in Dwarka Expressway property prices so that buyers and investors may choose the best moment to purchase, buy or sell.
The current cost trend suggests that both purchasing, buying, and selling homes in Gurgaon's Dwarka Expressway is beneficial. So, for complete information and continue with Shapoorji Pallonji Joyville Dwarka Expressway For Purchase, Sobha City in Dwarka Expressway For Sale, Hero Homes Dwarka Expressway for Buy, etc.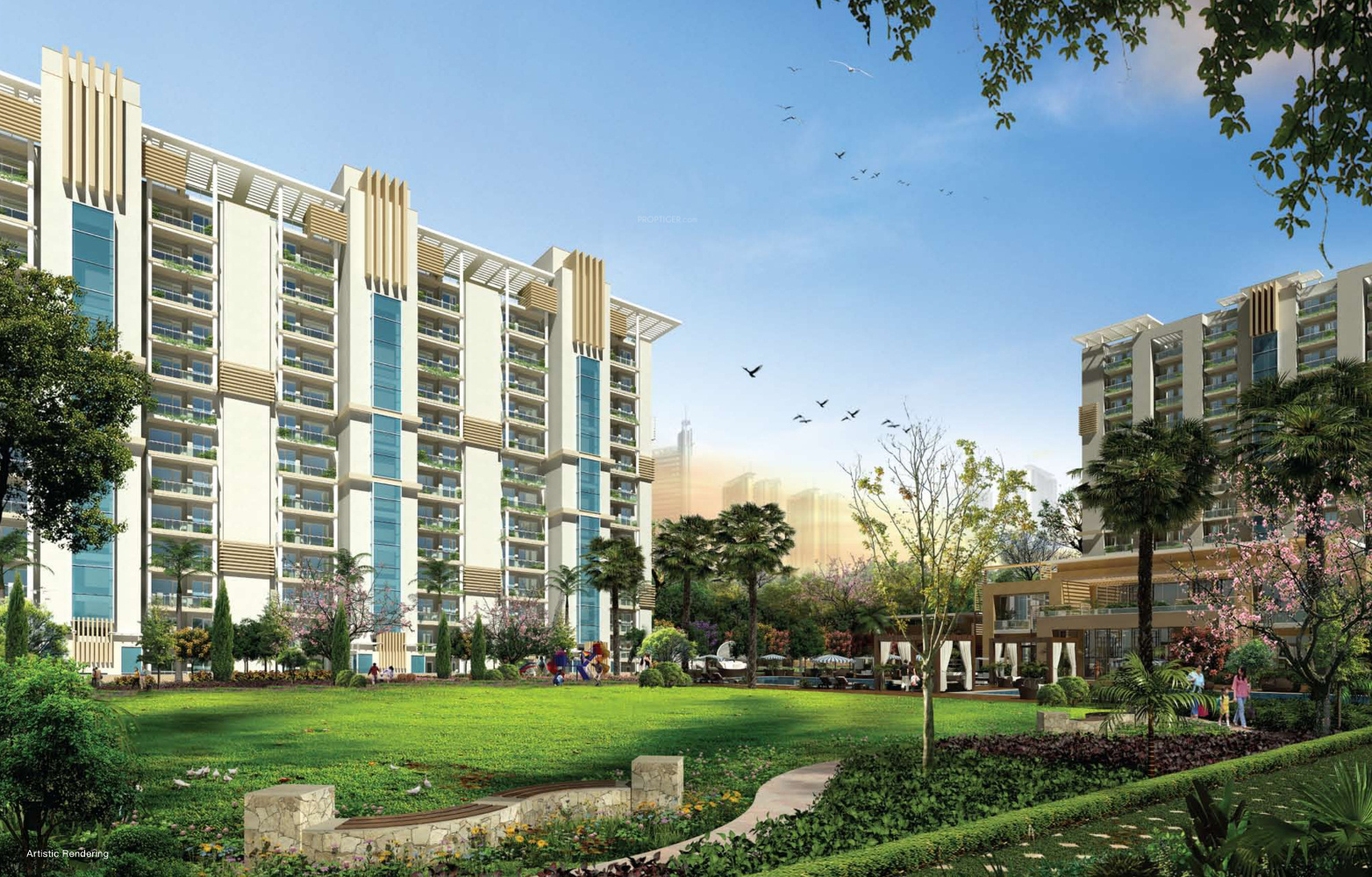 What is the Delhi-Mumbai Expressway, and how does it work?
The total cost is Rs 980 billion
1,380 kilometers in length
Public transport with the first stage, which goes from Delhi to Jaipur (Dausa)-Lalsot and Vadodara to Ankleshwar, is set to start in March 2022. By March 2023, the expressway should be ready.
The project began in 2018 with the laying of the establishment on March 9, 2019.
The highway will have a stretch to Jewar Airport and a connection to Mumbai's Jawaharlal Nehru Port.
*Chittorgarh, Udaipur, Ajmer, Jaipur, Kota, Bhopal, Ahmedabad, Vadodara, Kishangarh, Ujjain, Indore, and Surat would all benefit from the expressway.
Contracts have been given for more than 1,200 kilometers of the 1,380 km which are currently becoming worked on.
For the construction of the Delhi-Mumbai expressway, about 15,000 hectares of land have already been bought across states.
The Delhi-Mumbai Expressway's primary components
Depending on the amount of traffic, the eight-lane access-control expressway might extend to a 12-lane expressway.
The expressway highway will have amenities such as restaurants, gas stations, resorts, trucker facilities, food courts, and logistics parks.
A heliport that should utilize drone services for business as well as a helicopter ambulance service for disaster victims.
Along the roadway, approximately two million trees and plants will be plane
The Delhi-Mumbai expressway is the first one in Asia and that only the second overall to still have animals footbridges, allowing animals to move freely about.
The expressway highway will also have two separate 8-lane tunnels, one passing through the Mukundra sanctuary without damaging the region's threatened animals for 4 km, and the other crossing through the Matheran eco-sensitive zone for 4 km
The highway will save more than 320 million liters of petrol per year and cut Dioxide ( co2 ) emissions by 850 million kg, which is equal to planting 40 million trees.
The highway would need more than 12 lakh tons of raw materials. Which is comparable to the construction of 50 Howrah bridges.
For the construction, 80 lakh tonnes of cement would have been used, accounting for around 2% of India's annual cement manufacturing ability
Thousands of professional civil engineers have been appointed as part of the project, which has been produced in more than 50 lakh man-days of labor.
About Delhi-Mumbai Longest Highway Nitin Gadkari Points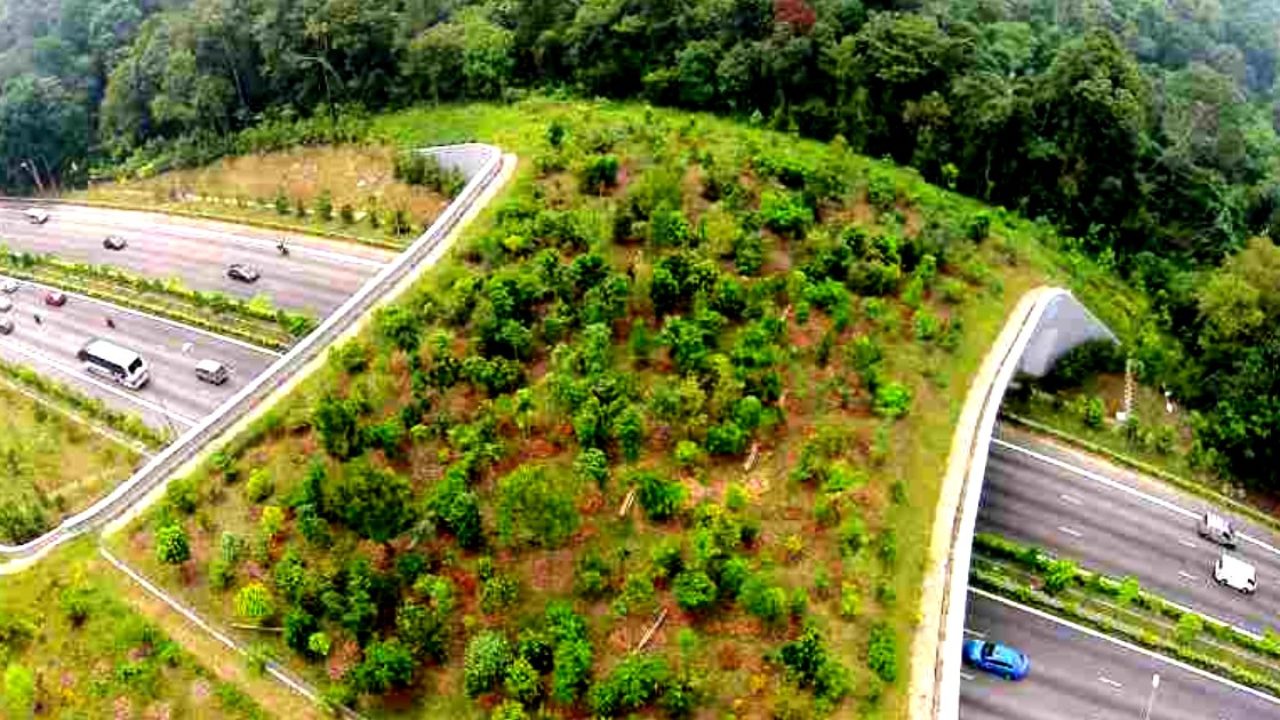 This expressway will be an encouragement to the neighborhood and, it also provides multiple employment opportunities to the people, "This highway will traverse from the tribal districts of Rajasthan, Gujarat, and Madhya Pradesh."
Previously, traveling between Mumbai and Delhi by truck takes roughly 48 hours while traveling by automobile took between 24-26 hours. However, Nitin Gadkari noted, it will now take only 18-20 hours by truck and 12-13 hours by automobile to travel the distance between Delhi and Mumbai.
Haryana
The highway that goes across Haryana is developing for Rs 10,400 crore over a 160-kilometer width."By connecting the expressway to major freeways such as the KMP and DND Sohna through numerous interchanges, this sector would improve accessibility in Nuh and Palwal. The government is working on 15 projects costing Rs 53,000 crore to solve the major problem of climate change and traffic jams in Delhi-NCR, 14 of which have already begun. "Vehicular smog in Delhi would be decreasing by 27% as a result of this expressway," Gadkari noted. This stretch will support at least 73 towns in the region.
Rajasthan
The state of Rajasthan is residence to 374 kilometers of the highway. Which is developing at an overall price of much more than 16,600 crores through contracts. For all 374 km already awarded. The state of Rajasthan is host to 374 kilometers of the expressway. Which has been constructing at an overall price of more than 16,600 crores, with agreements for all 374 kilometers already granted.
Dausa, Sawai Madhopur, Bundi, Bharatpur, Alwar, Dausa, Kota, and Tonk would all be part of the highway. Several bridges are constructing throughout the state's rivers, including the Banganga, Banas, Mezriver, and Chambal rivers. A 1,100-meter elevating section spanning the Chakan Dam is developing, and it will be a technical wonder.
All of the constructions in Rajasthan are on track, with the 214-kilometer Delhi to Jaipur (Dausa)-Lalsot segment slat to be finish and available to traffic by March 2022. By March 2023, the final stretch from Lalsot to Kota should be done.
Madhya Pradesh
The Delhi-Mumbai Expressway would go through Madhya Pradesh for about 250 kilometers and is expecting to cost Rs 8,500 crore to build. On Thursday, Gadkari visited Ratlam to determine the progress of the expressway's development.
Officials said the eight-lane Delhi-Vadodara-Mumbai Expressway would travel through western MP, including a 102.4-kilometer section in Mandsaur, 90.1-kilometer length in Ratlam, and a 52-kilometer stretch in Jhabual. However, They claim that 106 kilometers of the 245-kilometer highway projects in Madhya Pradesh had been finishing, with the Expressway's completion date set for November 2022.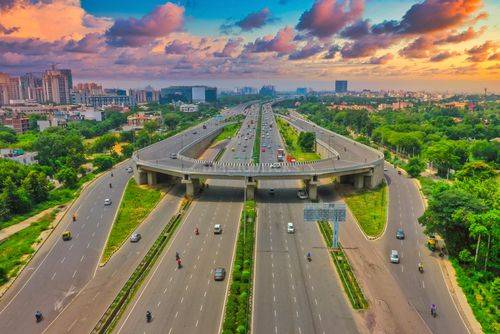 Gujarat
In Gujarat, 60 major bridges, 17 interchanges, 17 flyovers, and 8 roads over bridges (ROBs). Would be erect as a part of the expressway highway project, Nitin Gadkari said while inspecting construction progress in Bharuch. Above all, According to the minister, 33 roadside amenities are also plane to be built along this highway can provide world-class transportation and create jobs in the states.
Farmers are reward appropriately.
Gadkari said that the government has paid landowners 1.5 times more than the current rate for liberally acquiring land. On the other hand, "I strongly advise landlords not to sell their property to developers". Who profits from rising expenses as a consequence of highway construction. However, "If they (farmers) develop the property, they will make more money," he added.
Will driving on the highway be expensive?
While the exact tolls for the highway have yet to determine. Gadkari stated, "If you want decent facilities, you have to pay for them. So," If you wish to hold an event in an air-conditioned room, you must pay "kiraya" (rent). However, a wedding can help for free in a "maidan" (ground).
If you more know about Delhi-Mumbai World's longest Expressway Upcoming in India. So, you can also read Wikipedia's blog on Delhi–Mumbai Expressway.
Frequently Asked Questions
No, It's under construction.
Yes, It is the world's longest highway.
Haryana, Rajasthan, Madhya Pradesh, and Gujarat.