Apartments For Buy in Birla Navya Residency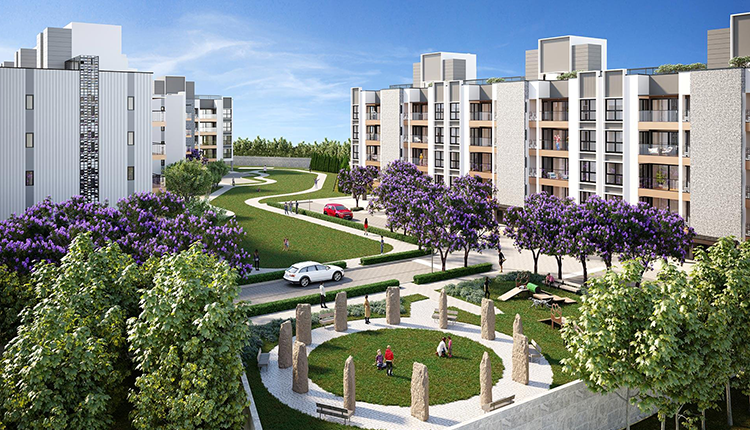 About Birla Navya in Dwarka Expressway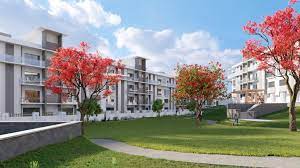 If you are looking to buy your ideal home in Sector – 63A, with all the latest amenities and a luxurious lifestyle, then you have come to the right site. In fact, now it is offering the Birla Navya project in Dwarka Expressway Sector 63A, which provides architecture and facilities to provide the desired destination to the clients. Most important thing is, this project offers you 2, 3, 4 BHK apartments for buy, As well as, this project is coming with all basic amenities, for instance, clubhouse, power backup, swimming pool, children playground, security services, salon, lift, and furthermore.
In addition, it will steal your heart and dazzle your vision from interior architecture to exterior design. Rather, it is a municipal project spread over an area of 1,90,202 square meters and has five autonomous enclaves where designed, and happiness, people and community, individual and social coexistence. Moreover, Birla Navya is surrounded by greenery with unmatched beauty and is designed for dynamic public interaction with the network.
In fact, this project offers you two-bedrooms, three-bedrooms plus utility, and four-bedroom plus utility homes in Various sizes. Similarly, the project offers a single floor with the perfect combination of contemporary architecture and amenities to provide a comfortable living. Most important thing is, understanding the needs of the people, Birla Navya has also accepted bank home loans, for instance, HDFC Bank, ICICI Bank, Axis Bank, and furthermore. Hence, apartments are available here on easy EMIs.
Three Reasons – That Make A Good Society For Families
A home is a place that brings families together. Although this may be true, in today's time people are becoming more modern, therefore, they want their home to be well designed and well maintained. Similarly, Birla Navya offers you a home that is well structured, well supplied, and well protected. Rather, the project is well planned to bring together all the essential factors, for instance, safety, amenities, comfort, and convenience for well-being.
Well-Connected Property
Most important thing is, this property is well-connected to the whole of Delhi and Noida, and every block here is connected to the city in a very efficient manner. As well as, the property is designed in a way that is close to various amenities, for instance, schools, colleges, business hubs, malls, restaurants, markets, and furthermore. Similarly, this makes it easier for families that they don't have to travel far, everything is available around the house. In addition, connectivity is at its best with well-connected intracity roads and metro for easy commuting by highways.
Well Designed Property
Secondly, the luxurious design of this property makes your weary life comfortable. In fact, there's no compromise between a good park, a club, or a sunken court and terrace. Rather, the project is about bringing people together as a community, and that is what has been achieved here. Moreover, all types of basic amenities are available here, for instance, children playground, clubhouse, CCTV surveillance, and there are also clubs and well-paved lawns for people of every age group to enjoy socializing.
Well Secured Property
Thirdly, the most important feature of Birla Navya Dwarka Expressway is the security services. Additionally, In today's time, every family wants security. In fact, keeping this in mind, Birla Navya has designed many excellent security rules and services, for instance, 24 hours CCTV surveillance, a security guard is also available, an unknown person not allowed in society without any family member permission. As well as, a good property will not only have main gates with guards and CCTV cameras. But also, at the same time, a block building should have complete lobby security protocols.
Project Price List
| Type | Buildup Area | Price |
| --- | --- | --- |
| 2 BHK Apartments | 777.91 sq. ft. | 1.98 crore |
| 3 BHK Apartments | 1054.97 sq. ft. | 2.02 crore |
| 4 BHK Apartments | 1199.96 sq. ft. | 2.27 crore |
Birla Navya in Dwarka Expressway – Advantages
Firstly, the Birla Navya housing project proposes a lily pool, treehouse for the heath, and convenience of the residents.
Secondly, this project has a smart digital lock and many security services.
Thirdly, family lounges, dining rooms, living rooms are well designed.
As well as, Master washrooms, Modular Kitchen, Balconies, and furthermore.
Location Benefits
Firstly, Birla Navya is located in Sector 63 Dwarka Expressway, which is one of the very premium locations.
Secondly, the approximate metro station is about a 2-minute drive away, and 35 minutes away from Indira Gandhi International Airport.
Thirdly, many reputed hospitals and schools are located near this property.
Most important thing is, all the things of daily need are easily available here.
People who viewed this also viewed
FAQs
Yes, security services & rules are available in Birla Navya.
The type of property available in Birla Navya is Apartments.