Godrej Prive Society in Dwarka Expressway for Sale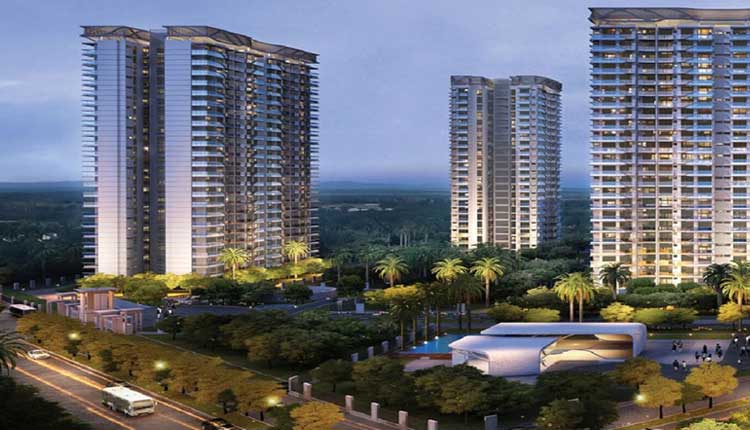 Godrej Prive Society is a very well property ideally positioned in Sector 106. It is around 8 acres in size. This project consists of 400 units in total. It's a tastefully designed residential property that's sure to please. All of the units are in the process of being built. Flats are one of the various types of flats available, every designed to bring complete satisfaction. It will be available for possession on December 1, 2023. Godrej Properties, a well-known builder, has created this project.
Furthermore, low-cost pricing in the greatest neighbourhoods is available if you want the nicest flats at a cheap cost. As a result, the region has a variety of low-cost housing complexes, such as those listed below:
Chintels Paradiso Residences in Dwarka Expressway for Sale
Spire Wood Society in Dwarka Expressway for Buy
Taksila Heights Society in Dwarka Expressway for Sale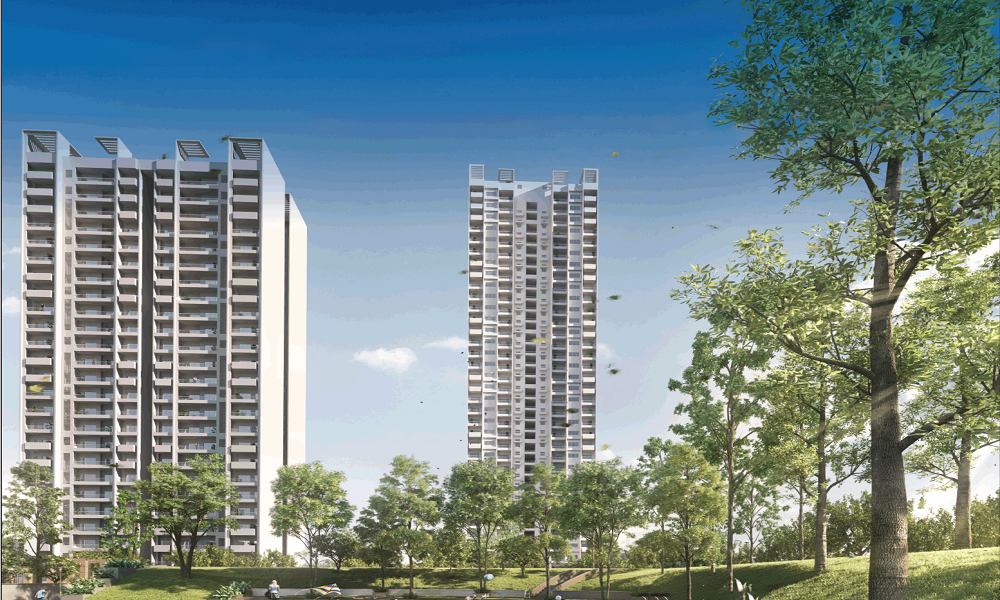 GODREJ PRIVE SOCIETY PRICE LIST
| Units | Unit Area (SQ.FT) | Price (INR) |
| --- | --- | --- |
| 2 BHK | 1350 – 1400 Sq.Ft | 1.22 – 1.26 Cr |
| 3 BHK | 1600 – 2001 Sq.Ft | 1.60 – 2 Cr |
| 4 BHK | 2700 – 2750 Sq.Ft | 2.57 – 2.75 Cr |
The apartment units range in size from 2 BHK Flat (1366. 0 sq. Ft. – 1366. 0 sq. Ft. ), 3 BHK Flat (1625. 0 sq. Ft. – 2002. 0 sq. Ft. ), and 4 BHK Flat (1366. 0 sq. Ft. – 2002. 0 sq. Ft. ), and 4 BHK Flat (1366. 0 Sq. F (2720. 0 sq. Ft. – 2720. 0 sq. Ft. ). The project's costs vary from Rs. 1.20 crore to Rs. 2.94 crore. There are four towers on this well-designed property, each with its unique set of benefits.
Highlights
Property Linked Plan – 20 percent: 80 percent.
Chimney and Hobbit Modular Kitchen
Luxury homes with a sports lifestyle
The property will be right in front of the proposed metro line.
Dwarka Expressway provides direct access.
Intercom, CCTV, and Smart Card Access
Apartments with air conditioning
90% of the land is covered with greenery as well as open area.
In the living room and dining room, there is imported marble flooring.
Smart-Card Access and Intercom The main gate has a connection to each unit.
Why is Godrej Prive Different from other societies?
In the Godrej Prive Society Mini Cinema Theatre, Meditation Area, Park, Multipurpose Hall, AEROBICS ROOM, Lift, Guest Accommodation, Kids Play Area, Outdoor Tennis Courts, Jogging and Strolling Track are just a few of the many facilities and amenities available at Godrej Prive Society. It has Pincode 122006. Enjoy the pleasures of living at Godrej Prive Society, which has all contemporary amenities.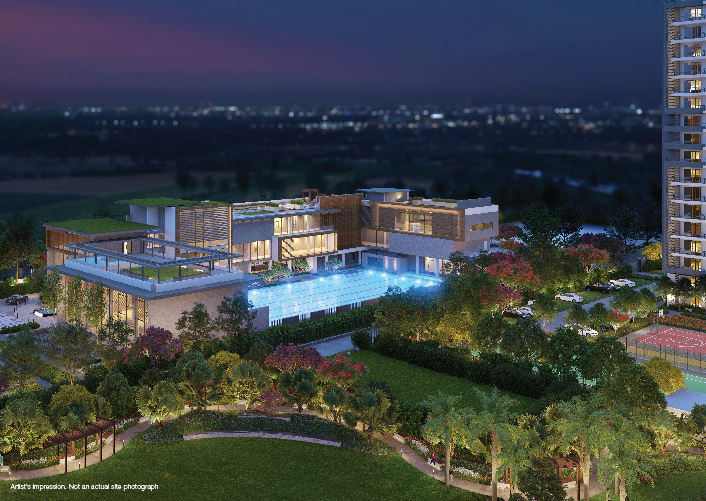 The Godrej group is a well-known company with a variety of interests, one of which is real estate. In all of their initiatives, they are dedicated to offering cutting-edge design and technology. The company's fundamental values are innovation, excellence, and long-term sustainability. The Godrej Prive project in Gurgaon's Sector 106 is a residential development that reflects Godrej Real Estate's high-quality construction. Prospective buyers may choose from large 2, 3, and 4 BHK flats with contemporary architecture and pleasant living.
Location and connectivity
Excellent accessibility to numerous NCR regions is one of the Godrej Prive society's key advantages. The society is located 6.1 kilometers from the Gurgaon railway station, 14.5 kilometers from Huda city center, 19.9 kilometers from IGI airport, and only 12 kilometers from the Dwarka Expressway. Residents may live comfortably thanks to the availability of public and private transportation.
The best Anmintes
Gymnasium
Park
Multi-purpose Hall
Mini Cinema Theatre
Guest Accommodation
Rain Water Harvesting
Meditation Area
Aerobices Room
Reserved Parking
Intercom Facility
Security
Jogging and Strolling Track
Power Back Up
Swimming Pool
Club House
Lift
Outdoor Tennis Courts
Advantages of Godrej Prive Society Sector-106
There are a variety of advantages to investing in Godrej Prive. Within a 5-kilometer radius of the society, there are restaurants (KFC IRIS Broadway, Al-Hameed Biryani), banks (Oriental Bank of Commerce, Canara Bank), hospitals (Yahslok Medical Centre, ESIC Hospital), schools (St. Xavier's High School, New Galaxy Public School), and malls (Vatika India Shopping Centre, VSR 85 Avenue).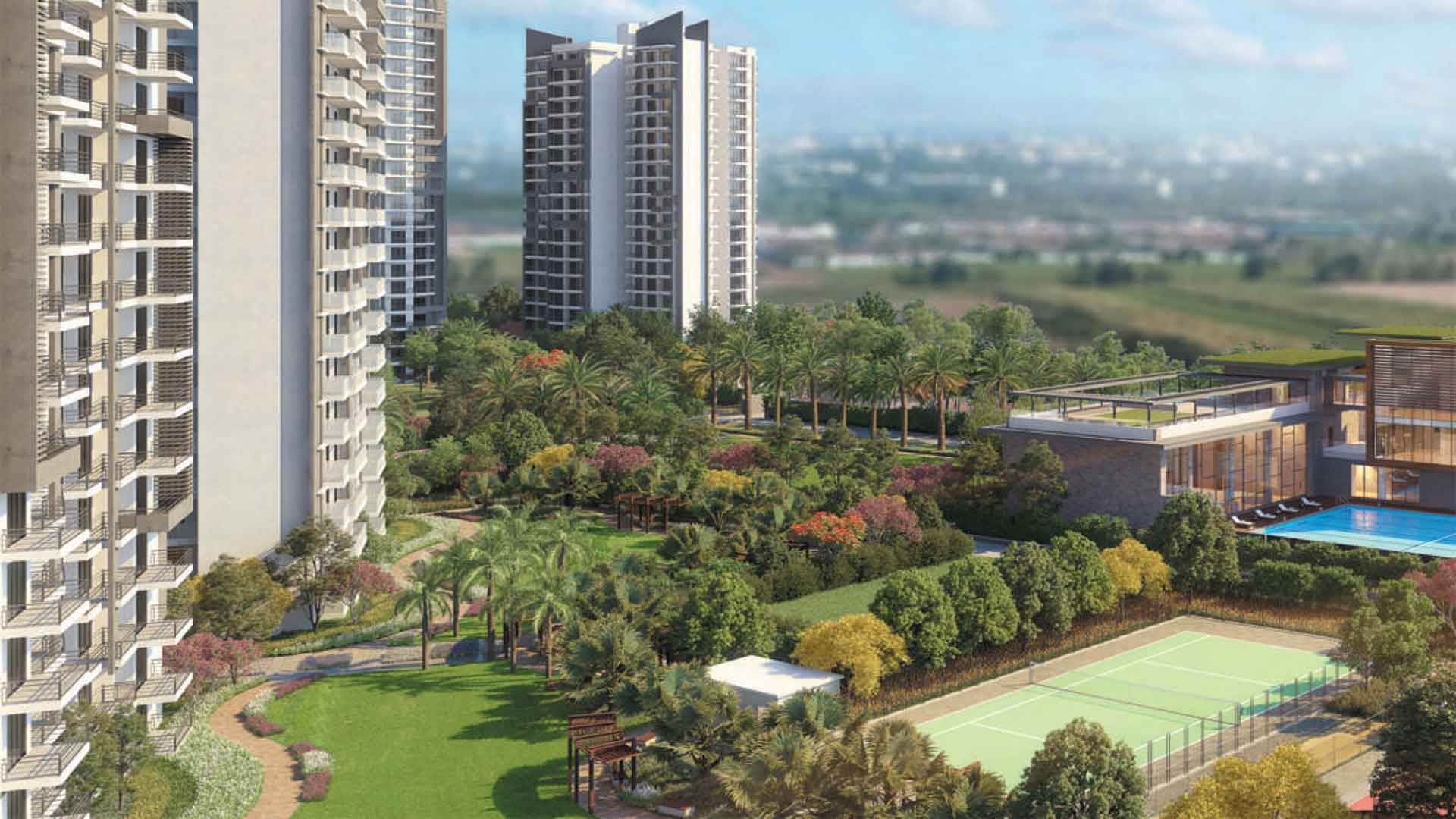 Floor plans
Floor plans are an excellent method to see how Godrej Prive's Society spaces/rooms are organized and to get a sense of how the property is laid out. The homes in Godrej Prive Society come in three different configurations and five different layouts (or floor plans), with a 2 BHK Flat in a super area of 1366 sq. ft. 3 BHK Flats are available in super areas of 1625, 1855, and 2002 sq. ft. In a vast area of 2720 sq. ft., there is a 4 BHK flat. Bathrooms and patios are included in all of these choices. So, you can see all of the many configurations of Godrej Prive Society.
Frequently Asked Questions
Godrej Prive society has a 90% open area.
Godrej prive residences spread in 8 aces area.
Yes, it has Kid's clubhouse.