Top 10 Projects in Dwarka Expressway For Buy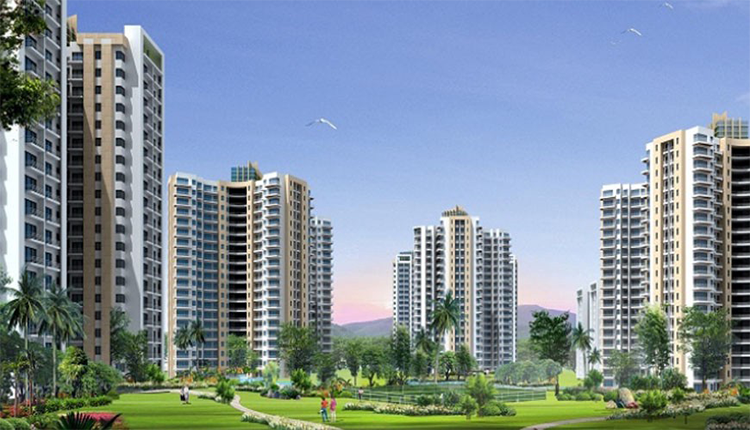 Top 10 Best Ready to move low rising affordable apartment in Dwarka Expressway in every sector under your budget with all Facilities.
About Dwarka Expressway
Dwarka Expressway is one of the finest places in Delhi NCR. This is well connected to the national capital (Delhi), IGI Airport, spots such as Dharuhera, Yamuna Expressway, Bhiwadi, and Noida. It is an important connecter from Gurgaon to Delhi NH 8 and Mehrauli Gurgaon. It helps you to buy the best residential, commercial projects.
Best hospitals are also there and we are known a lot of companies and offices are also in Gurgaon it is the best thing because Dwarka expressway is nearby. The real estate builders like Hero Homes, Shapoorji Pallonji, ATS Grandstand Society, Sobha City, and Godrej properties have planned their residential projects. The Zone ( Dwarka Expressway ) is going to a prominent spot.
Note: – Here is a list of the Top 10 Best Project
Hero Homes 2, 3BHK Dwarka Expressway, Gurgaon Sector 104
Hero Homes is the best society and is located in sector 104 Dwarka Expressway. This is one of the best residential projects, that offer 2, 3, 4 BHK luxury apartments like a gym, swimming pool, cycle track, jogging track, snooker, Billiards, Table Tennis, and Badminton Court.
Additionally, Squash Court, Tennis Court, Open Dining, Cafe and Bar Party Lawn, Community Garden, 24×7 CCTV Surveillance, Yoga & Meditation Area, Carrom Chesscard-room, Library, Spa and Sauna, Restaurants, Coffee Shop and Bar, Indoor the society.
And Outdoor Banquet Facilities and Cricket Pitch, balcony view garden and outside view both, 24×7 security system, packing for any while, and much more. You can Easily buy Your own dream flat in Dwarka expressway.
Hero Homes Dwarka Expressway is also based on concept eco-friendly homes that give 85% Green area which fulfills of the plants, trees, green zone, garden, their garden, oxygen point, adventure island. Its located in sector 104 in the middle of Dwarka Expressway.
Due to that, it majorly provides connectivity to Delhi and NH8. Apart from this connectivity, nearly 20,000+ families are residing in our Hero Homes society.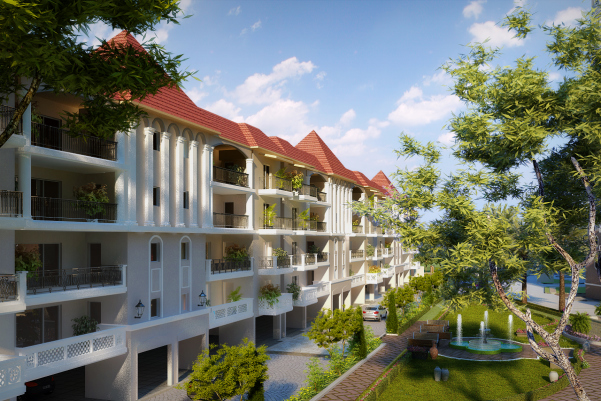 Shapoorji Pallonji Joyville 2, 3, 4BHK Apartments, Gurgaon Sector 102
Shapoorji Pallonji Joyville Society is also providing a better environment surrounding you. This project offers a 2/3/4 BHK Flat with eco-friendly surrounding natural and natural beauty.
This project gives you air purification to provide you best air quality inside your room as well as outside of your room. There are 9 facilities like meditation zone, maze garden, etc. The nearby Joyvilla Dwarka expressway is well planned and developing area.
There is the closest area like DPS School, Imperial Heritage, Gurgaon Global Height, hospital Columbia Asia and Hotels like Trident, and Hyatt Regency. when it connects with IGI Airpot, Gurgaon Railway Station, NH8 merely just min drive to away from the society.
ATS Grandstand Sector 99A Dwarka Expressway, Gurgaon
ATS Grandstand the best Society is one of the best luxury apartments While using the ATS projects on Dwarka Expressway the developer had the vision of creating residential complexes that offer modern-day lifestyles.
Provision of all internal and external items at an attractive & affordable cost to the buyer. ATS projects on Dwarka Expressway feature high-class modern fittings and fixtures coupled with vitrified marble flooring, granite/marble top kitchen slabs, aluminum sliding windows, secure doors.
And high-quality electrical fittings, lift with power back up, round-the-clock security, state of art clubhouses coupled with swimming residents. Big multipurpose hall for parties & society gatherings, open spaces for jogging, beautifully landscaped parks that offer a green look to the entire residential development.
Sobha City Sector 108 Dwarka Expressway, Gurgaon
Sobha International City Sector 108 is a 39-acre Luxury Residential Project on Sector-108 Gurgaon that offers 2 and 3 BHK Apartments with many Sports and Social Amenities for the Healthy and Luxury Lifestyle.
The City Gurgaon is on the up and running 75 meter Road that connects Dwarka with NH8. There are more than 80% wide grass areas. On the other hand, Perceive quality in real estate. The best park residences are located in Dwarka expressway in sector 108, Gurgaon.
However, Develop in 39 acres of green land, the project offers open green areas. 2 & 3 BHK well design bedrooms are available and four apartments on one floor without common walls are made of fabulous design. Balconies are also designed fabulous you can enjoy sunset and sunshine.
Sports clubs, activity areas, swimming pools, and residency meeting rooms are also available. The most important thing you can also enjoy is the beachside seen because the sunbath area is also available you can freely take a sunbath.
Well parking spaces are also available. You can buy an apartment you can live like high profile person.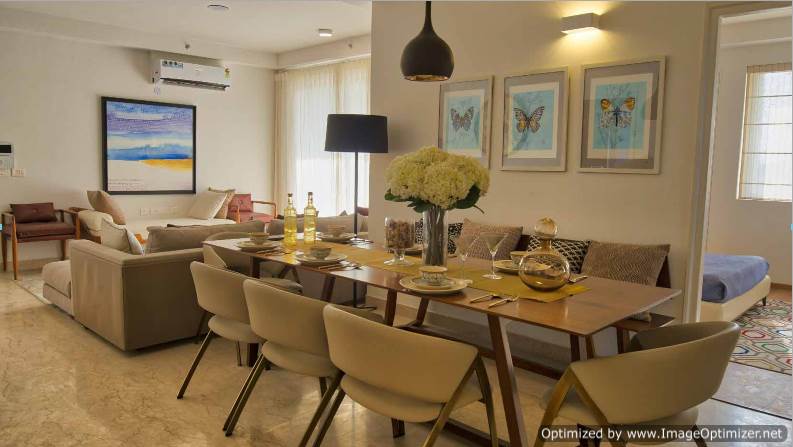 Vatika City in Dwarka Expressway, Gurgaon
Vatika City Gurgaon is an affordable residence you can easily buy an apartment also an affordable rate Vatika city. This city is located in Dwarka expressway in sector 88 Gurgaon. Vatika city is all in one.
Top facilities are a swimming pool, volleyball court, restaurant, squash court, wifi connectivity, cafeteria, billiards, library, lawn tennis court, etc. You can never see this type of residence at an affordable price.
Most an important thing. The city also presents sports competitions only Vatika residences person can part them and you can win many prizes and gifts. Vatika residences have celebrated all functions together.
They are show unity. You can never see this type of culture so you can buy an apartment Swiftly and enjoy these types of activities.
Godrej Projects on Dwarka Expressway, Gurgaon
Godrej Projects on Dwarka expressway, Gurgaon Established in 1990. By This in sector 106. It is a luxury project in Dwarka Expressway. Which is competition in the real estate industry. This has such a beautiful design and it's made lots of nearby projects.
It has all the facilities for example a swimming pool, all-digital facilities, a garden, and a very well interior. This is spreading in 14.9 acres with 6, 7 towers, and 2 iconic towers. It gives luxury 2, 3, 4 BHK Apartments.
They give a perfect life to your family and kids. The luxurious entrance is well-designed with dense green spaces and water bodies. It is an absolute treat to the eyes for everyone. Above all, it makes your life comfortable.
TATA Residence Dwarka Expressway
Tata's Residence the Best Society is located in Dwarka expressway sector 108 Gurgaon. It has successfully the trust of customers all over the nation that's why TATA is the most trustworthy name.
TATA residence has been forming with the best quality of life and fulfills the dream of all people. They have given dream apartments on a low budget. So, TATA gives the best lifestyle facilities at an affordable price like spacious rooms, a clubhouse with indoor games, a modern gym all luxury facilities.
The most important thing TATA security systems are the most develop a modern system like TATA also use video door phone for each flat, smoke detector are use outer area of apartment and security camera system are using. Have no risk you can live freely.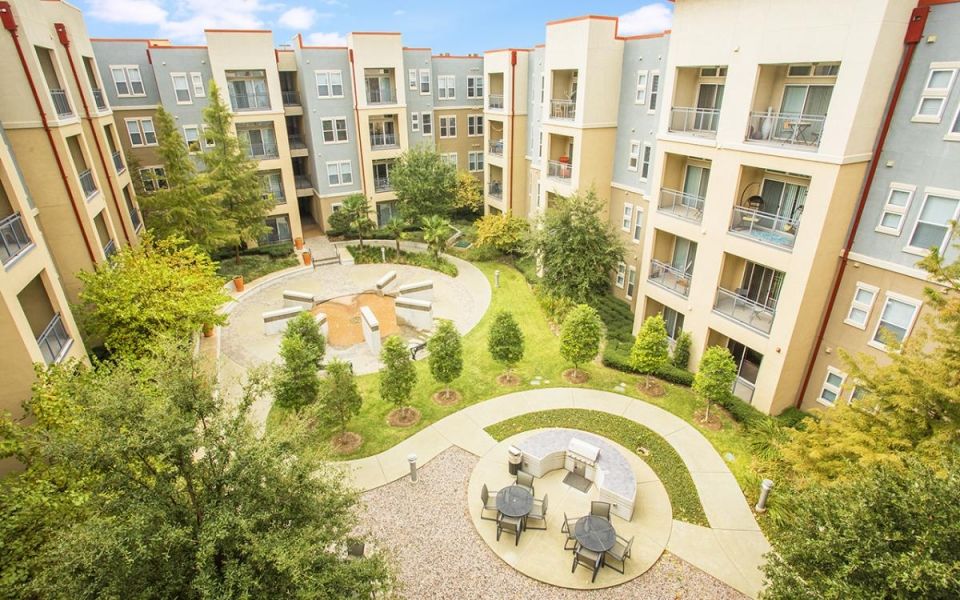 DLF City Dwarka Expressway
DLF City is located in Dwarka Expressway in sector-81 Gurgaon. It is a fabulous city. This city is famous on an international level. DLF residence design is speechless the design of the residence is very attractive.
DLF area locality is a fantastic place. Many famous faces are bought an apartment in DLF City. It makes all types of apartment-like 2, 3 BHK apartments. DLF residence' best quality they are first preference is customer satisfaction.
Above all, You can live like luxurious life at an affordable price. Then swiftly buy an apartment in DLF residence.
Emaar Society Dwarka Expressway
Emaar Residences is located in sector 77, Gurgaon. The area of Emaar residence is 29.346 acres view of the area is wonderful and also sky views and unrestricted views of the hills because the foothills are nearest and light at night with scenic hills to the twinkling of a star is the best feeling of your life.
Large lands residences are green areas. So, EMAAR gives the best apartment interior design. EMAAR facilities are reception lounge, multi-purpose hall, swimming pool with deck, gym, jogging track, tennis court and the best thing you can never see in any society kids nursery both parents are working you can admit your Kide in this nursery then you work freely.
Conscient Heritage Dwarka Expressway
Conscient Heritage Max Residence is in Dwarka expressway Sector 102, Gurgaon. They offer 3 and 4 BHK apartments spread across 11.25 acres. It is a 90% open green area. Metro line to pass in front of the society best convincing.
Modern security systems inbuilt like CCTV and smart-card access and intercom link from the main gate to each apartment. In short, your life is full of digital you can live conscient heritage max.
Related Post: Puri Construction Emerald Society in Dwarka Expressway, Gurgaon